SEO content is online content designed to rank in search engines (like Google, Bing etc.).
Generally speaking, SEO content is text written, connected and optimized around particular keywords. 
No matter what your business does, Google confirmed that content is one of the top ranking factors to get more organic traffic.
Google has even come out and said that content is one of the most important part of succeeding with SEO.
Why is SEO content important?
There is no such thing as SEO without content. You need words, articles, substance, keywords, verbiage. 
Content marketing consists of well focused content, written for human beings, and applying the keywords that you're targeting. (neilpatel.com)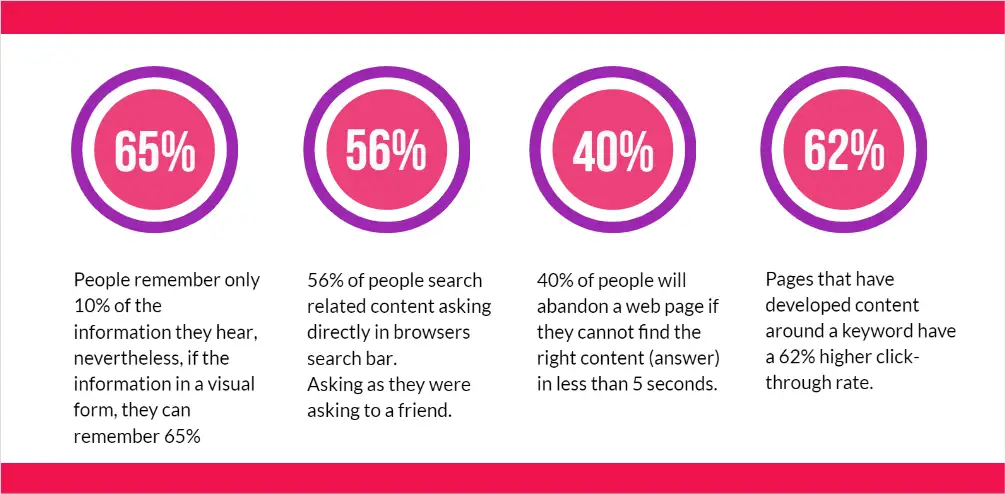 The only way you can use your keywords is to be applying them strategically throughout your content.
A great way to do this is to find out long-tail keywords that are related to your main keyword and use those in your sub-headings.
Every content SEO strategy should begin with keyword research, because you have to know what your audience is searching for if you want to generate traffic.
Keyword research helps you to discover the terms you should be aiming to rank for. (yoast.com)
Your web content should exist to answer searchers' questions, to guide them through your site, and to help them understand your site's purpose.
Content should not be created for the purpose of ranking highly in search alone. Ranking is a means to an end, the end being to help searchers. If we put the cart before the horse, we risk falling into the trap of low-value content tactics. (moz.com)
Why is keyword research so important for SEO content?
Proper keyword research will make clear which search terms your audience uses. Writing and optimizing SEO content for words that people do not use doesn't make any sense.
Doing proper keyword research makes sure that you are using the same words as your target audience and therefore makes the whole effort of optimizing your website worthwhile.
Keyword research has four steps:
First, you write down the mission of your business;
Next, you make a list of all the keywords you want to be found for;
Then, look at search intent;
Finally, you create landing pages for all these keywords.
Source: yoast.com
How to Write Content Optimized For People and the Search Engines?
Start Searching for people questions around your topic
Pick the right questions (How, What, When etc.)
Start Solving a Specific Problem or Answering Questions
Cover all the blank spaces around that inquiry with information, graphics, videos etc.
Write as you speak. Fancy words are not good to explain a point.
Just keep in mind that your content should be written to a person sitting in front of you.
Starts about SEO Content to keep in mind:
People remember only 10% of the information they hear, nevertheless, if the information in a visual form, they can remember 65%
56% of people search related content asking directly in browser search bar.
40% of people will abandon a web page if they cannot find the right content (answer) in less than 5 seconds.
Pages that have developed content around a keyword have a 62% higher click-through rate.
Conclusion:
You should focus your content efforts on customer's needs. If you want to rank a product, start thinking as a customer.
For Example:
If you need to buy a car, you'll need information before spending your money in something unuseful. So the related keyword could be:
Car Review
How….?
Car A vs Car B
Car Demo
Pros and Cons
Why…?
Car Video
…and so on…
Stop thinking about Google and Start thinking about People's Needs to create a better SEO content